| | | |
| --- | --- | --- |
| | NEWS | |

Embracing the Wind is a piece which blends electronics, piano and cello. I really thank the performers who bring it to life: Agnès Graziano (piano) and Hervé Chiapparin (celllo)! The piano was recorded at Studio Purple Sheep (Lyon) by Jean Prat and the cello at Studios de la Seine (Paris) by Sylvain Mercier.



The french documentary L'Avocat, un Fruit qui fait sa Loi directed by Anne-Fleur Delaistre, for which I composed some additional music, was broadcast on France 5 on the 15th January 2017 at 8:50 PM. Next broadcast on France 5 the 2nd February 2017 at 4:35 PM.


Watch it in replay

.






My piece Remembrance, for trumpet and brass ensemble, was recorded in october/november 2016 by the gifted trumpet player Pierre Badel (recording engineer: Marc Gueroult) and by the brass section of the Budapest Symphony Orchestra, conducted by François Rousselot! This piece was commissionned by Pierre Badel and was written over a year ago in just a few days. I have to confess that the parts are incredibly challenging for brass players, even though the music sounds very simple: it is slow, with a lot of dissonant chords, and demands a lot of concentration and breath control... I really thank each musician for their dedication!


I'm very excited to present you one of my biggest personal projects of the year: A Journey to Heaven. I'm incredibly grateful to the musicians who brought some life to this orchestral and contemplative track: the very talented pianist Agnès Graziano, my faithful cellist Hervé Chiapparin and the Budapest Symphony Orchestra, conducted by François Rousselot. The music was also a journey itself, since it was recorded in three different cities: in Budapest at Tom-Tom Studio, in Paris at Studios de la Seine (recording engineer: Sylvain Mercier) and in Lyon at Studio-Purple Sheep (recording engineer: Jean Prat).


A few months ago, I composed Lights Of Hope, an epic / emotional track spotlighting the cello, performed by Hervé Chiapparin and recorded at Studios de la Seine (Paris) by Sylvain Mercier.

The orchestral part was performed by the Budapest Symphony Orchestra, conducted by François Rousselot and recorded at Studio 22 of Magyar Rádio (Budapest).


I am very happy to have composed some additional music for the documentary ExoMars: The Hunt for Life, produced by Label News and directed by François Pomès (main composer: Romain Paillot)!

The movie has been broadcast on National Geographic and Science et Vie TV in October 2016.


28th September 2016: Masaé Gimbayashi-Barbotte's new album, La Lune, including my piece Momentum, is released! The CD is available on Amazon and on online music stores and streaming plateforms: Spotify, Deezer, Fnac, Google Play Music, Tidal, etc...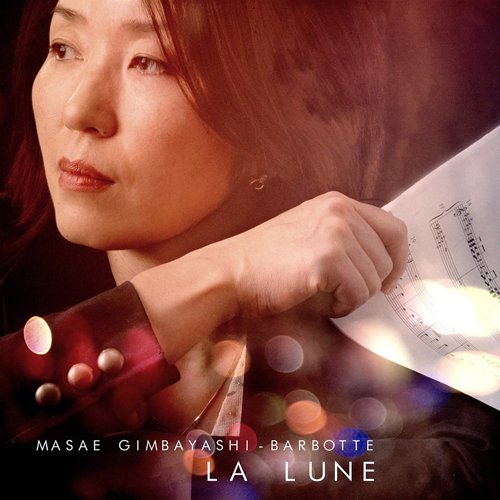 Soundtrack of the post-apocalyptic film Gasoline Road (prod. Norman Coast, dir. Clément Bernard and Yannis Cacaux). Composing this music, alternately rock and epic, was very exciting. Many thanks to Marco Porfield who performed superlatively well the bass and electric guitar parts, at the drop of a hat!


Soundtrack of the short movie Le Syndrome Doris Day (prod. Norman Coast, dir. Clément Bernard and Yannis Cacaux, with Alix Bénézech and Grégoire Baujat). Performed by Judith Chiapparin (clarinet) and Alexandre Benéteau (piano), and recorded by Jean Marnay at Studio Kadence.
Before my residency in April, the town of Saint-Palais-sur-Mer commissionned Qinah, for Bb Clarinet and electronics. This piece was world premiered by Marie Boche on 12th February 2016 and was recorded by Judith Chiapparin on 5th February 2016 at Studio Kadence, with Jean Marnay's assistance.
In the context of my residency in Saint-Palais in April, I gave an interview to the magazine Reflet!

The article is available here!
From 4th to 7th April, 2016, I was composer-in-residence at Saint-Palais-sur-Mer for the 3rd ElectroSession. On the programme: masterclass with the students of the Academy (6th April), lecture on "The electronic instruments in film and videogame music" (in French) (6th April), closing concert about my work, with the world premiere of Flux et Reflux for Bb clarinet and electronics by Marie Boche (7th April).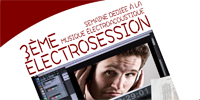 The animated movie La Vague is in competition at the Festival International du Film d'Aubagne, which is mainly dedicated to film music and which will take place from 14th March to 19th March 2016! It's my second nomination there, after Skin Light in 2010!


In December, the documentary Les Junkies d'Hitler, directed by François Pomès, was broadcast on RMC Découverte. I wrote the additionnal music.


After Invocación, I'm glad to introduce another work from my early years, written in 2005 and reviewed in 2010: Ukiyo-e for soprano or tenor recorder! The recording was made last year by Ingrid Boyer who world-premiered the piece on 28th November in Versailles.
The music from the two main shows at the Zoo de Beauval: "Les Maîtres des Airs" and "L'Odyssée des Lions de Mer" is is now available for sale!


This summer, Panasonic asked DOP Emilie Aujé to shoot at Osaka a short movie in order to introduce the capabilities of the new camera DVX200. I did the music!


Nine years after I composed it in 2006, Invocación will be performed for the first time by Roberto Carranza on 30th September in Uberlândia, Brazil. This very short piece for amplified bass recorder was inspired by my journey to Santiago de Compostela in the 90s. You can listen to the performance by Ingrid Boyer, who recorded the piece at Studio Kadence on 1st May 2015!


In June, I recorded at Studio Mikrokosm the music from the short movie Cet Amour qu'est l'Amour, performed by the brass quartet Tub' à l'image! The movie, directed by Damien Vildrac and produced by Entre Les Mailles was premiered on 24th October in Lyon.